Last week I had the chance to visit Affiliate Summit in Vegas.  Affiliate Summit is an affiliate conference that is hosted a couple times a year where you can meet all the affiliate marketing experts around the world. It was a great opportunity to meet up with some of the top hosting affiliate marketers in the world.  Many of them are living the cloud hosting lifestyle.  In this post I'll explain what that is and how you can benefit from it!
I was able to meetup with Peter from Hostt where they sponsored an event where we got to race sports cars around a track for some of the top hosting affiliates.  Since I'm in the space I got invited to come out and have a blast.  In total I got to drive 3 different sports cars. Here is one of the cars that I got to rally around the test track.
Lamborgini Aventador LP700-4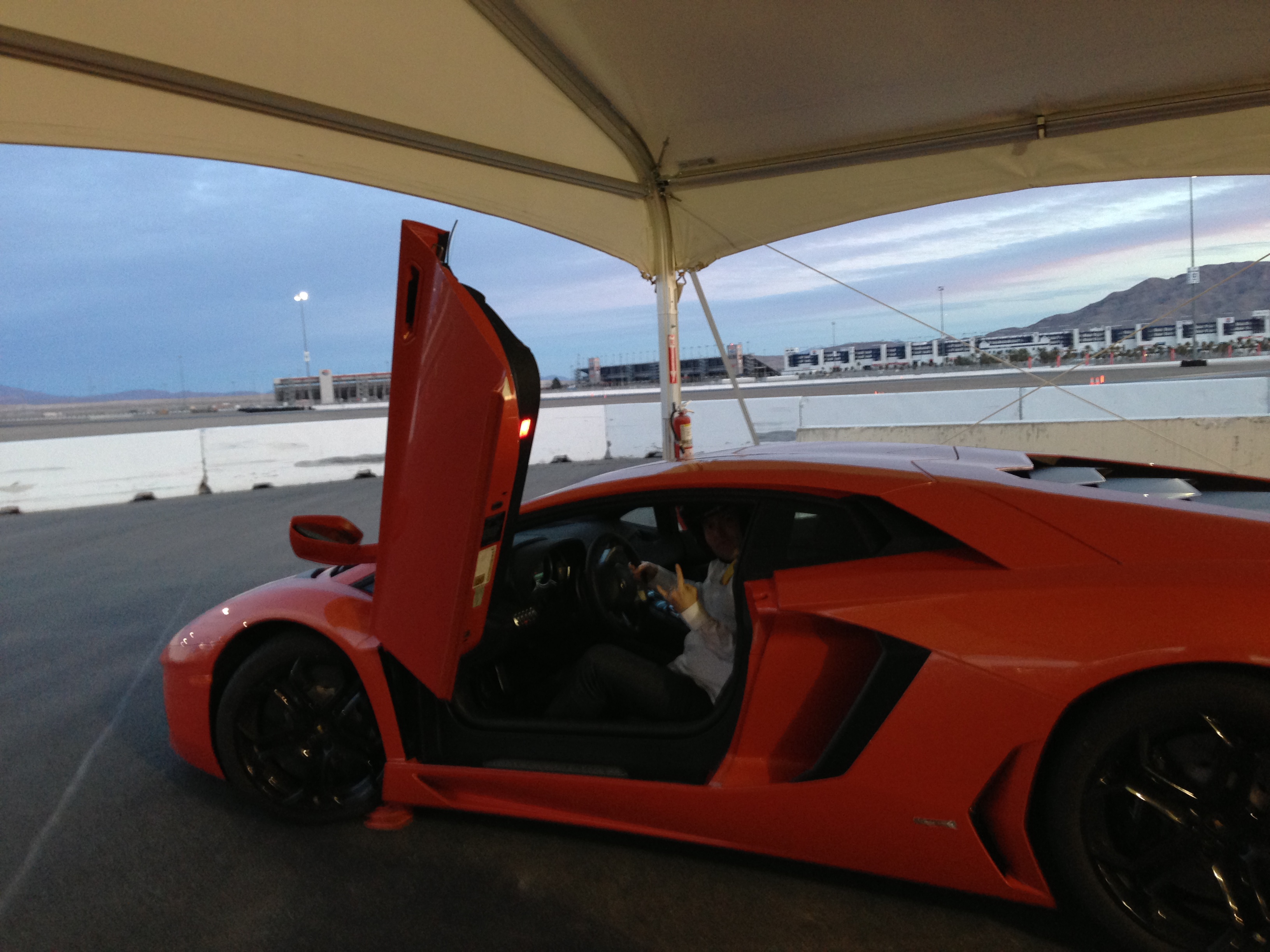 This was one of the sweetest rides that I've ever ridden in.  I was able to get up to 148 MPH in the short 1/4 mile straight away.  They had another driver in the car so you didn't wreck it but overall the whole car was under your control.  Not a bad way to spend $440,000.
Lessons Learned
There were a lot of premier hosting affiliates, most of them I knew personally and have relationships with but there were a few people that are referring A LOT of affiliate traffic to Hostgator and Bluehost as well as a few other bigger sites.  I was able to connect with all of these guys and establish real relationships with all of them.  There were some guys there that were doing 10+ accounts a day to the big players, that's friggin awesome.  I got more insider info there on what they were doing to drive traffic.  There was one guy that had a blog talking about the TV show Shark Tank that was doing 3-4 sales a day, something I would have never thought to go after.
Organization was a little messy on the hosting company that put on the event.  I felt a little bit sad for them cause they spent $50K+ to put on this event and they really didn't get to spend any time with the people that were in the cars.  They were literally only to talk with 2-3 people as they didn't have anyone there.  I went out of my way to say thanks but didn't get a ton of one-on-one time that I would have expected if I'd been putting on the event.  I went to their booth the next day and there were 8+ people there.  Where were they the day before?
Overall this was a killer event that I love writing about.  If you want to become a cloud hosting affiliate baller you need to push yourself to the limits.  You need to come up with interesting ideas and websites that will bring in good traffic. You have to be keeping up with cloud hosting and web hosting trends in general. Save people time and money and you will convert tons of traffic. Some people I met were getting tons of traffic from mobile… this is awesome as not many people are going after that traffic yet it's converting for them around 30%… HUGE.
Keep on keeping on!