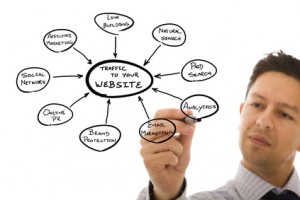 While cloud computing and storage is a great innovation in the field of computing, However, there are certain things that you need to be cautious about too. Some may say that there are no down sides to cloud computing, but users should not depend too heavily on these services. Although you may find all you need with a particular service, you have to consider the security and portability it offers and also make contingencies should the service be terminated abruptly.
Moreover, an online service is more prone to threats than your PC. Having said that, however, most would agree that with cloud computing, the good outweighs the bad.  The main disadvantages are Security and Privacy, Dependency (loss of control), Cost ,Decreased flexibility, Knowledge  And Integration.
1.Security & Privacy
The biggest concerns about cloud computing are security and privacy. Users might not be comfortable handing over their data to a third party. This is an even greater concern when it comes to companies that wish to keep their sensitive information on cloud servers. While most service vendors would ensure that their servers are kept free from viral infection and malware, it Is still a concern considering the fact that a number of users from around the world are accessing the server. Privacy is another issue with cloud servers. Ensuring that a client's data is not accessed by any unauthorized users is of great importance for any cloud service. To make their servers more secure, cloud service vendors have developed password protected accounts, security servers through which all data being transferred must pass and data encryption techniques. After all, the success of a cloud service depends on its reputation, and any sign of a security breach would result in a loss of clients and business.
2.Dependency (loss of control):
Quality problems with CSP(Cloud Service Providers).No influence on maintenance levels and fix frequency when using cloud services from a CSP.
No or little insight in CSP contingency procedures. Especially backup, restore and disaster recovery.
No easy migration to an other CSP.
Measurement of resource usage and end user activities lies in the hands of the CSP
Tied to the financial health of another Company.
3.Cost
Higher costs. While in the long run, cloud hosting is a lot cheaper than traditional technologies, the fact that it's currently new and has to be researched and improved actually makes it more expensive. Data centers have to buy or develop the software that'll run the cloud, rewire the machines and fix unforeseen problems (which are always there). This makes their initial cloud offers more expensive. Like in all other industries, the first customers pay a higher price and have to deal with more issues than those who switch later (although it would be very hard to create and improve new technologies without these initial adopters).
4.Decreased flexibility
This is only a temporary problem (as the others on this list), but current technologies are still in the testing stages, so they don't really offer the flexibility they promise. Of course, that'll change in the future, but some of the current users might have to deal with the facts that their cloud server is difficult or impossible to upgrade without losing some data, for example.
5.Knowledge  And Integration.
Knowledge:
More and deeper knowledge is required for implementing and managing SLA contracts with CSP's ,Since all knowledge about the working of the cloud (e.g. hardware, software, virtualization, deployment) is concentrated at the CSP, it is hard to get grip on the CSP.
Integration:
Integration with equipment hosted in other data centers is difficult to achieve. Peripherals integration. (Bulk)Printers and local security IT equipment (e.g. access systems) is difficult to integrate. But also (personal) USB devices or smart phones or groupware and email systems are difficult to integrate.