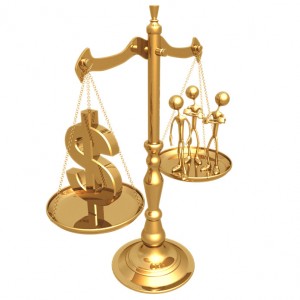 Ashley Mott talks about the importance of and steps to understanding and using cloud computing. The terms "cloud computing" most widely apply to web-based applications and third party file storage solutions that allow you access to files and programs on a variety of devices regardless of your location in the world. Since your files and applications are not stored in a hard drive physically in your presence they exist in the "cloud." Multiple options are available for large businesses, self-employed persons and individuals who wish to use cloud computing.
Instructions
Sign-up for web based document creation and management services such as Google Docs, Microsoft Office Live or iWork from Apple. These services allow you to create, edit and store documents, spreadsheets, notes and presentations online using your PC, smart phone or tablet. Because your documents are stored in the cloud, edits made on one device appear on the document when it is opened from another location.
Collaborate in real-time for live documentation creation or brainstorming sessions. When key employees or partners are on the road, cloud services allow for real-time editing of documents by multiple parties which allows changes to appear on a co-worker's screen almost instantaneously. When cloud computing is coupled with a conference or web-based call service, projects such as slide-based presentations or document creation can advance rapidly even without face-to-face communication
Sign-up for cloud based file storage systems. The Apple iCloud, Amazon's Cloud Drive service and ZumoDrive all offer an introductory amount of cloud storage free, with each offering larger amounts of storage based on direct purchase of additional storage space or purchases made through the storage providers.
4. Provide employees with access information for your company's cloud services. A small company with a high-level of employee trust may find a community accessible username and password sufficient for managing documents that are backed up in a physical hard drive daily. Larger companies, however, should invest in cloud solutions that generate individual usernames and passwords for each employee and allow for document creators to determine which co-workers have access to a specific file.
There are many companies out there that are helping with trust while visualizing their software or making your business run more smoothly.  Wasp Barcode is a barcode technology that runs many of it's products in the cloud.  By running things in the cloud it allows their service to be in all different parts of the web simultaneously.   By understanding the cloud and everything that it does for us we can better help others to know what's going on in it and help businesses like Wasp dominate in their niches by taking advantage of systems that can help them!