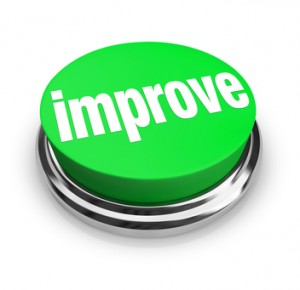 There are a number of free cloud-storage services. There are four main services, with a fifth, Google coming on line next month.
Choices currently include private company Dropbox which offers 2 GB for free. Microsoft has two options, Live Mesh, which offers 5 GB for free and Live SkyDrive, which has 25 GB free storage. Also there is Box.net, which has 1 GB of free storage. Google Docs users will get 1GB of free storage for files that aren't in one of the Google Docs formats.
Instructions
Each service has different benefits and limitations. Go through the steps of finding the service most suitable to your needs. If you just want as much free storage as you can get and aren't worried about integration than Microsoft's SkyDrive has the most free storage with 25GB of free online storage. It does not have the sophisticated sync-and-share features that Live Mesh has.
The Memeo connect app may solve this problem fir Google Doc. Another bonus is SkyDrive supports public, private, and shared folders. Another drawback is SkyDrive doesn't integrate well with other Microsoft apps. This is being improved though with the new Office 2010 beta lets you save a document on your PC directly to your SkyDrive online account.
If free storage isn't paramount but you want to be able to sync files across multiple computers (Windows and Mac), your smartphone or other mobile devices than Microsoft Live Mesh is a good option. Also within that mesh you can have remote control. Live Mesh gives you 5GB of free storage also. The big drawback is won't share or sync files stored on removable media such as flash drives, USB or external hard drives.
If you want to store large files securely online than Dropbox is a solid option. Offers. Dropbox has no file limit, whereas Google Docs has a 250MB file size limit. It has a nice dropbox feature whereby your files are placed in a Dropbox folder in one computer and uploaded to the Dropbox's secure servers. Other mobile devices and computers using Dropbox can be accessed. There is 2GB of free online storage with packages including 50GB for $9.99 per month per month. It also supports Windows, Mac and Linux.
If you are looking at a large number of computers than Box.Net may be what you are looking for. It's provides the least amount of free online storage with 1GB and a 25MB file-size limit. It has plans designed for larger corporates, $10 per month gets you 5GB of storage and a 1GB file size limit. $15 per month gets you 10GB of storage and a 1GB file size limit.
If you want to be all at Google then you'll be able to upload a file as large as 250MB to Google Docs. Additional storage will cost 25 cents per GB per year. Google Docs users will get 1GB of free storage for files that aren't in one of the Google Docs formats, such as documents, spreadsheets, and presentations. There is also the long-rumored but unannounced Google Gdrive online storage service. Microsoft has set the mark with SkyDrive's 25GB. Let us see what Google has to offer.