As many of you may have noticed… I am an Apple fanatic and will buy anything that Apple releases.  Today is WWDC 2010 they came out with the expected announcement about the new iPhone4 which will be going on sale June 24th 2010 in the US.  July in other countries outside the US.  I personally will be pre-ordering it on June 15th so I can walk in and pick it up whenever I want.  Here is a picture below compliments of Gadget!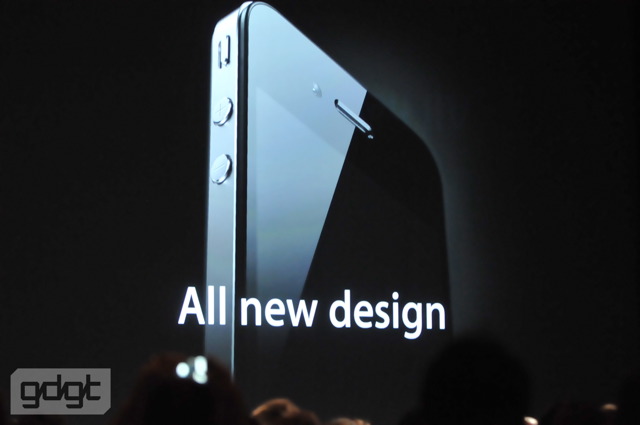 So after reading all the posts on TechCrunch and Gizmodo, I went to Apples' website and STOLE all the following pictures and information.  I hope they do not mind. I know they won't cause I'm promoting their website and products but I do have to tell you all that this comes from their website.  I think you should all get the new iPhone.  I will let you all know how I like it!
Multitasking
Now you can run your favorite third-party apps — and switch between them instantly — without slowing down the performance of the foreground app or draining the battery unnecessarily.1
Folders
Organize apps into folders with drag-and-drop simplicity. Get faster access to your favorites and browse and manage up to 2160 apps.
Even better
Mail
See messages from all your accounts in a unified inbox, organize messages by threads, open attachments in third-party apps, and more.
iBooks
More than a great ebook reader, iBooks is also an amazing place to browse and shop for books, day or night.2
Create playlists
Create custom playlists right on your iPhone.
5x digital zoom
Get closer to your subjects by zooming in up to 5x.
Tap to focus video
While shooting video, tap the display to choose where to focus.
Faces and Places in Photos
View photos based on who's in them and where they were taken.3
Home screen
wallpaper
Change the background wallpaper on your Home screen.
Gift apps
Send apps as gifts to your friends or family.
Spell checking
A built-in spell checker works in Mail, Notes, and other apps.
Wireless keyboard support
Pair a keyboard based on Bluetooth wireless technology with your iPhone.