As many of you know, The Planet is located in Houston and has been there for four years since its move from Dallas.  Investors are considering moving the company back to Dallas as part of a possible merger with a related Internet hosting company SoftLayer.
The company is in talks to merge with the Dallas located technology company SoftLayer, which recently sold a 70 percent equity stake to the same investors who brought The Planet to Houston, officials for both companies said Thursday.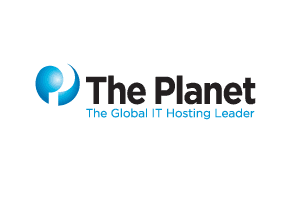 "There's a tremendous amount of consolidation going on in the hosting business," said The Planet CEO Doug Erwin. "We happen to both be owned by a company that's high on what's going on in the hosting business."
I don't know if any of us realize how big of a deal this could be but the newly combined company would have more than 25,000 customers and about 78,000 servers under management. It would be the second-largest Web hosting company in the U.S. based on revenue, behind only San Antonio-based Rackspace.  Cloud hosting would be set to a whole new level.
That would mean more than 78,000 cloud servers would be controlled by one company, this will be a huge deal.  With more than 350 people working for the two companies, this will make them the 2nd largest cloud hosting company in the world.
By the numbers
Comparing The Planet and SoftLayer:
Annual revenue
The Planet: $160 million
The Planet: $160 million
• SoftLayer: $120 million
Employees
• The Planet: • 525
• SoftLayer: 160
Servers managed
• The Planet • : • 48,000
• SoftLayer: 30,000
Web sites hosted
• The Planet: • 15 • million
• SoftLayer: 5 million
Data Centers:
• The Planet: • 8
Softlayer: 4
Source: The Planet