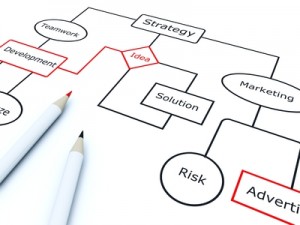 Increased speed. Improve efficiencies. Achieve agility. Reduce costs. For years, those have been the big promises of most IT initiatives, and also the big IT benefits of cloud hosting. The term "cloud hosting" has come to mean many things to IT people.
We defined cloud hosting as a set of pooled computing resources delivered over the internet, or a network-resident capability delivered over the internet. This cloud-based hosting service delivers a hosting environment that doesn't limit an application to a specific set of resources, depending on the platform; an application can scale dynamically and increase its share of resources on-the-fly. The consumption-based model is a cost-effective way to leverage a cloud hosting service, companies only takes on expense for service they use, instead of planning, building and deploying a costly IT infrastructure. This cloud hosting service allows companies to match revenues to expenses. With cloud hosting, companies can increase their capacity to accommodate higher demands on their sites, and also run massive, complex computational models. This kind of business strategy allows companies to be innovative and agile without building a costly IT infrastructure or throwing a heavy investment in new hardware or services.
From infrastructure to storage to applications, moving a major part of the company's IT environment to the cloud means moving investment from a capital expense to an operating expenses, this could result in freeing up capital for revenue-generating projects. Cloud hosting is often cheaper and less labor-intensive for companies; it's a game-changing technology. There is no need to acquire, deploy, install and maintain expensive software because it's already installed online remotely and companies run it from there, not to mention the fact that many cloud-based applications are offered free of charge, and the  need to pay for extensive disk space is also removed. With cloud hosting, companies subscribe to the hosting service, rather than buying it outright or putting a huge investment for IT infrastructure, this also means that companies only need to pay for it when you need it, and it also offers flexibility, in that it can be quickly and easily scaled up and down according to demand. This kind of business-model can be particularly advantageous when there are temporary peaks in demand, such as at Christmas or special tech events.
Another major advantage of choosing cloud hosting services for many companies is that because it's online, it offers virtually unlimited storage compared to server and hard drive limits. Needing more storage space does not cause issues with server upgrades and equipment – usually all the companies need to do is increase its monthly fee slightly for more data storage.
Finally, there is no need to take on specialist IT staff to handle IT infrastructures' administration, and companies don't have to worry about maintaining and upgrading software or fixing bugs, as all maintenance is done by the cloud hosting providers. This frees-up in-house IT department to focus on technical issues specific to the business. IT remote maintenance means it's easy for businesses to always have the latest and most powerful version of any particular software.
Cloud hosting can be an extremely cost-effective and beneficial way for large and small international companies. The scalability of cloud hosting service provide an easy ways for firms to start small and try certain applications out to see how it works for them and their business before gradually expanding their use.