DreamWorks SKG has signed a multi-year deal with Cerelink for cloud server access.  This move will help them rendering movies like How To Train Your Dragon using elastic compute resources housed in Cerelink's supercomputing-class facility in New Mexico.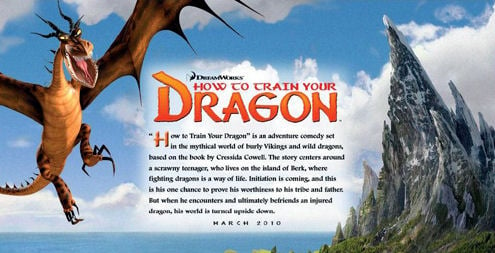 Cerelink is a high performance cloud computing  provider to the motion picture industry. It provides private clouds for rendering and other content creation and management application, based on a combination of data center space, scalable high performance computing and networking, in the form of Infrastructure-as-a-Service (IaaS) and Platform-as-a-Service (PaaS).
In my opinion this is going to change the whole motion picture industry.  Using cloud servers the motion picture industry will be able to save valuable resources.  I think this will help them to save a lot of money and put all that money to creating great movies.  How To Train Your Dragon has been one of my favorite animated movies this year to date.  Possibly one of the best animated films I have seen of all time.  The fact that a cloud hosting provider could help with this would be awesome and help out a ton.