With analysts like Forrester, Gartner, Aberdeen, and everyone else in the universe projecting meteoric growth of SaaS adoption, I thought a few brief highlights targeted towards the SMB market might be helpful.  SaaS software is cloud hosted which brings some benefits to using it. The big analysts focus on servicing the hand that feeds them – the fortune 500 – 5000, but not much love and attention to the smaller firms. If I'm wrong, send me proof!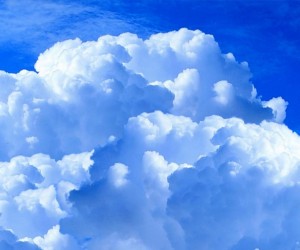 Books could be written about the reasons, but following is a quick summary of five key reasons with no particular priority:
Price
Delivery

Terms

Service

User experience
Price
Technology enhancements in data storage, software code, hardware, security, and more have made it possible to build enterprise like technology for an economical amount of funding.  So, who benefits?  The small business!  Total cost of ownership on technology that gives small and medium businesses a rapid ROI makes SaaS solutions more attractive than the old, on premise solutions that come with so much baggage.
Delivery
How does web-based, anywhere, anytime access sound to you? With typical guarantees of around 99.9+% uptime? How many times has your computer given you the blue screen of death, or froze, or crashed, your you had to re-install Windows or Microsoft office? With SaaS – you don't put a disc in your computer and install anything at all, or deal with any of the headaches caused by traditional software. SaaS isn't perfect – but it's sure a lot better than what most SMB's are dealing with today.
Terms
This is easy….do you want a multi-year contract with high up front costs and a cancellation fee? Or, do you want a system that scales with you, is paid yearly or even month to month, with no cancellation fee whatsoever?
Service
Everyone gives this lipservice, but SaaS firms don't have a choice! They make their money in the long run, paying high costs to acquire customers. So, how do they make money? They keep you very, very happy! They deal with the technical support, free upgrades, the backups, the servers, the training, the content (videos and forums), and everything else they can possibly do to keep your business. Churn is bad – retention is good! This means that the small businesses get top notch support all rolled into low prices. If you're asked for a maintenance or licensing fee…something is wrong.
User Experience
When you're using software built in the 1990's – you get an experience from the 1990's! A great example is the most common human resources software in the world … spreadsheets! The first spreadsheet came in 1979….HELLO! Get intuitive user interfaces that are refreshingly easy to use for the most sophisticated to the most simple. With niche vendors focusing on core solutions with a lot of depth, rather than enterprise vendors dealing with huge suites for big companies, small and medium businesses get software built with them in mind.
I think the above 5 reasons are enough to pique the interest of every smaller business looking to improve their systems and grow! You'll find everything from your human resource software to your invoicing app via SaaS solutions. Time to join the SaaS party.